Traditional corporate events usually miss the mark due to their predictable format. A corporate festival, a corporate party with the comfortable vibe of a festival and the substantive programme of an excellent conference focuses on your employees and is sure to get them going. But how does one go about organising a corporate festival?
People who are happy with their work are 12% more productive! As such, improving your image as an employer and improving employee satisfaction levels are important KPIs for any corporate festival. Event Producer Esmee Veldman helps you get started on organising your event with the step-by-step guide below.
Step 1: Determine the festival's objective and programme
The same rule applies to all events; you first have to clearly define the objective before you can figure out the interpretation. What do you want your employees to have learned or done by the end of the day? Adjust your programme accordingly.
Step 2: Book a venue with plenty of options and a festival-like vibe
Before you can inform your guests and potential speakers of the date, you first have to book a venue. Find a space that suits you. Do you want your employees to experience an innovative vibe? If so, do not settle for a traditional conference feel; instead, choose a venue that pioneers in terms of its facilities, catering, and technological options.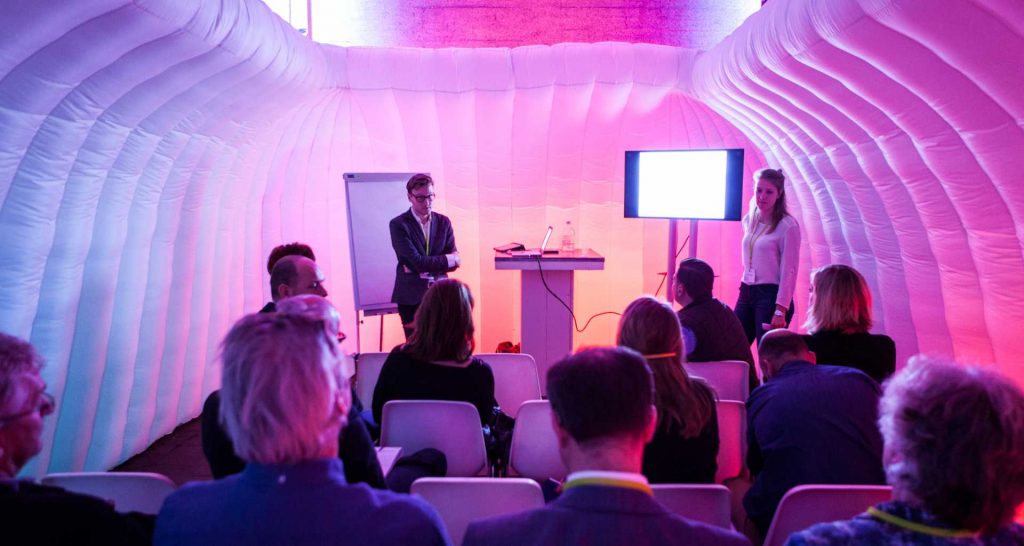 Step 3: Find unique speakers and entertainment
Relaxation and fun will help break through hierarchical boundaries, making your guests open up to one another and the brand they work for. Meetings by the fire, a photo booth with a dress-up chest, hostesses who torch your crème brûlée on the spot; a corporate festival is a unique mixture of substantive content and a healthy dose of fun.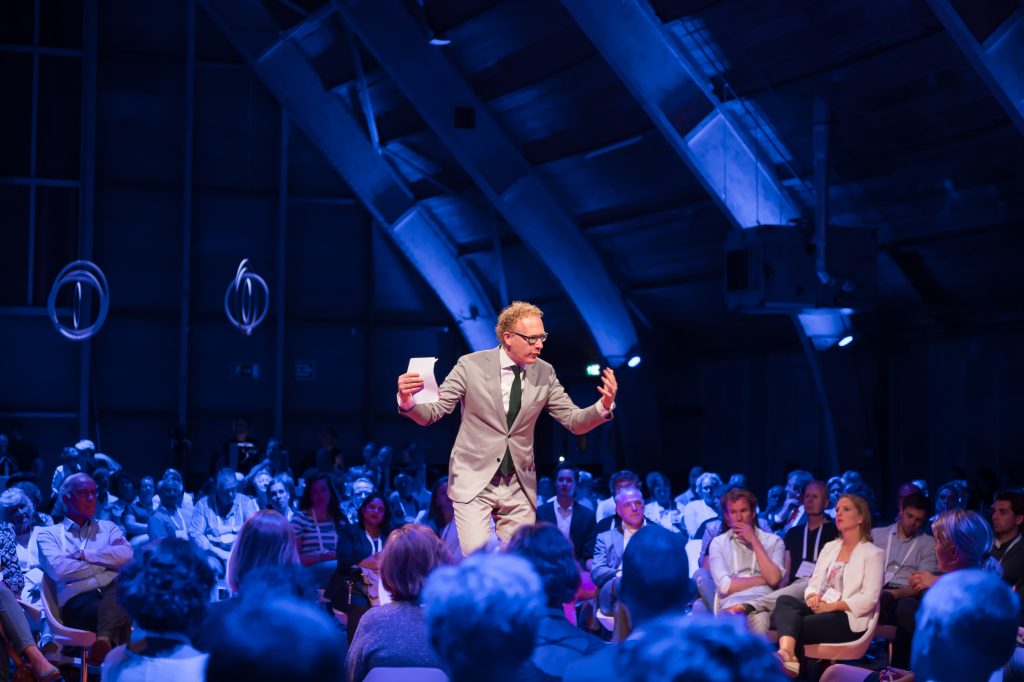 Step 4: Find an original way to invite your employees
Standard invites would not suffice for a cool corporate festival! Instead, how about creating a 'coming soon'-trailer or organising a guerrilla action in the workplace to announce the theme, date, and venue. Stimulate your employees but do not give away too much to minimise your 'no-show'-ratio!
Step 5: Make creative catering arrangements
Catering too should be a unique mix of quality and originality at a corporate festival. At DeFabrique, F&B we serve in industrial ways; using mobile oil drums, caulking guns, test tubes, and even our very own food train. You want to make sure your employees have an unforgettable experience, and creative catering is an important part of that; after all, the way to someone's heart is through their stomach!
Step 6: Make sure to have crystal-clear signage
Events at a big venue with workshops and sub sessions dotted all over the place are great, but you do not want your staff to spend half their team looking for the next element of the programme! Crystal-clear signage will help you prevent that. You can use various methods, in the air or on the ground. For example, if the theme of your festival is 'sports' or 'performance', how about a running track with the numbers of the various sub sessions painted on the various lanes? All that's left for your guests to do is follow the right lane.
Step 7: Enjoy!
Imagine a grand stage to accommodate a number of speakers, surrounding a number of smaller stages and rooms for workshops and sub sessions. At the hospitality plaza, your guests gather around bars and food trucks. At night, the fire pits are lit and the speakers vacate the stage to make room for the evening's entertainment! Your corporate festival is waiting for you, so go ahead and enjoy!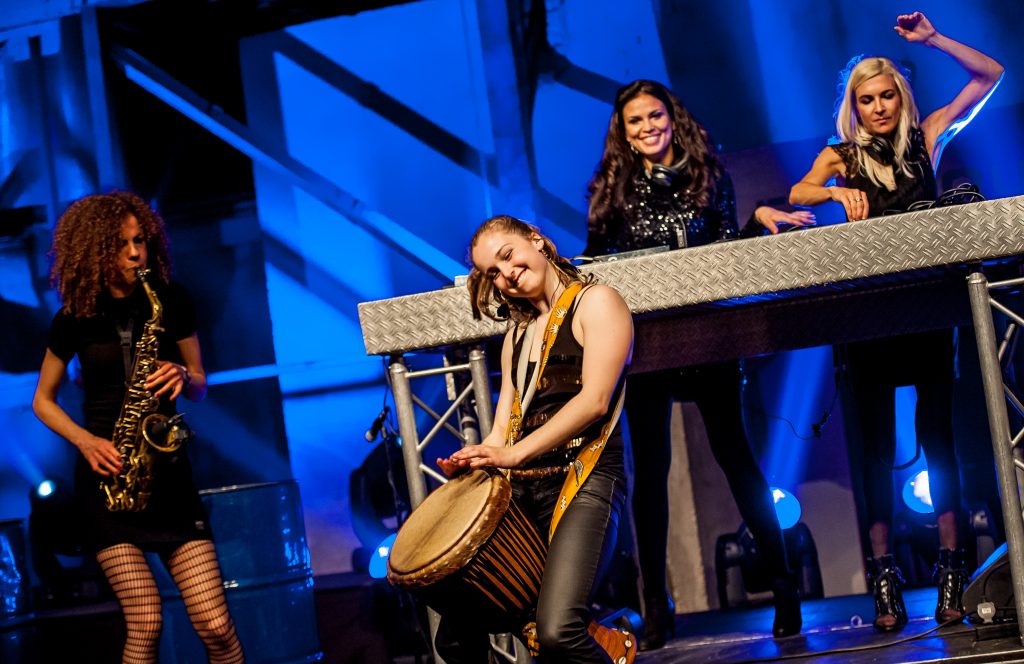 ---
Free step-by-step guide: 'How do I organise a unique event?'
Want to know more? Receive a free five-day step-by-step guide from Event Specialist Esmee Veldman and get started right away.

 Event Specialist Esmee Veldman:
'As Event Specialist with DeFabrique, it has been my task for many years now to support clients as their event approaches, and I want to share some of my expertise with you! As such, I have been collecting my knowledge about organising events over the past couple of months, to be able to share it with you. Sign up below to receive my five-day step-by-step guide!'
"*" indicates required fields