Hard at work behind his 350-kg BBQ smoker, with his well-trimmed beard, tattooed sleeve and black gloves, Bas Broers (35) from Dorresteyn Butcher Shop is not your average butcher. He excels in terms of quality levels and appearance thanks to his contemporary vision. No wonder that DeFabrique loves working with him! Let's take a look in his kitchen…

Quality chef
Broers, the son of Martin and Marion Broers, is the fifth generation Broers to be running their family business, the Dorresteyn Butcher Shop in Maarssen. The shop has been a household name in Maarssen and the surrounding area for 135 years now. 'When I was a child, I was very adamant about not becoming a butcher,' Bas laughs. 'But when I was fourteen, I decided to pursue butchery after all.' After he finished school, he spent a couple of years working in the butchery, followed by legs in various professional kitchens, such as that of Karel V in Utrecht and the Lindenhoff in Baambrugge. 'There, I learned how to cook full-fledged dishes and cook for large groups of people.' Once he met his girlfriend and settled down, he turned his back on the hospitality industry: 'I did not want to combine those crazy hours with having a family.'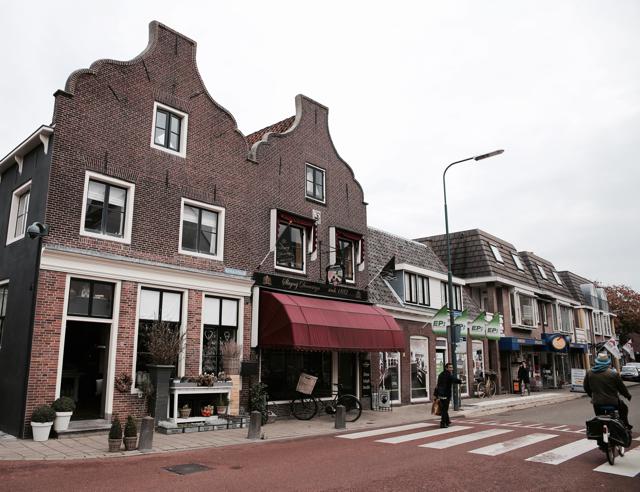 BBQ is smoking hot
A ship cannot have two captains, which is why Bas founded the catering branch of their butcher shop in 2012, called 'Vuurproeven' ('Trial by Fire'). He invested in a massive 6-metre-long smoker that allows him to prepare 200 kilos worth of meat at the same time. 'I used to have three people with me working non-stop to serve 100 guests. Now, I am able to cater a party of 100 on my own.'
The fame of this 'Chef du Feu' is spreading like wildfire. One day, the commercial director of DeFabrique, Sybren, showed up at the shop, looking for a local entrepreneur that would be able to keep a barbecue going for 300 people for 3 days in a row. 'I agreed to take on the challenge, and the rest is history,' Broers smiles.
Last year, Bas was the star of the show at around 30 events at DeFabrique by smoking his meat live in one of our rugged spaces. "I get a real kick out of it, it is really wonderful to hear people's responses." His biggest challenge thus far was the LOVAH conference. 'There were 800 guests that had to be served an average of 4.5 dishes each in only an hour and a half, which comes down to around 3,500 dishes. Thankfully, everything went down smoothly.'
Sometimes, Broers comes across guests from one of these events in Dorresteyn Butcher Shop a few days later; they usually compliment him on his performance.
'People talk about it and come back because of things like that, and that's why you do it.'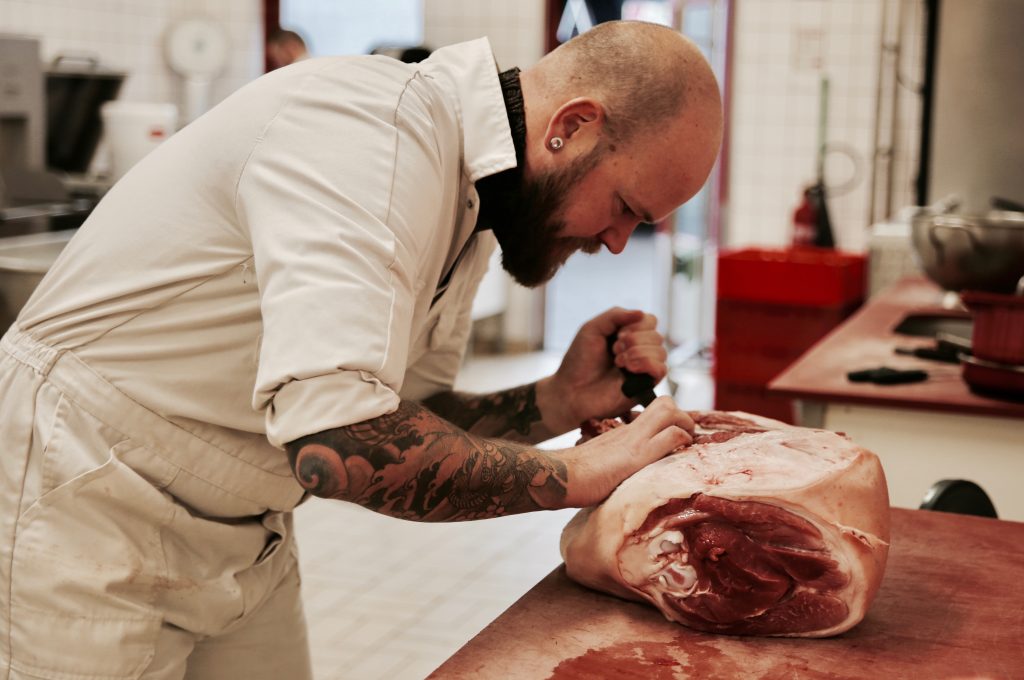 A true animal lover
Bas is a butcher, but also a true animal lover. "Yes, that might seem like a weird combination," he agrees. 'Yes, that might seem like a weird combination,' he agrees. 'I love meat, but I also feel that it is very important that the animals we eat have had a good life.'
His parents switched to free-range meat back in 1986, and Bas from Dorresteyn Butcher Shop has been continuing that tradition. 'We work with whole and partial animals, allowing us to use everything and waste nothing. Plus, we know exactly where our meat comes from; we only work with small-scale suppliers of two-starred free-range or organic meat. The roughly 30 cows that we process each year spend an average of 4 to 5 years out in pasture, the sheep are kept in authentic deep litter barns, and the lifespan of our breed of Polderhoen chicken is roughly 2.5 times longer than that of the average broiler chicken.'
However, the BBQ king has no ambitions to become a 100% organic butcher.
'I don't want to be limited in terms of the products I work with. I want to be able to import Duroc pigs from Spain or Aberdeen Angus beef from Scotland.'
A new five-year plan
Bas has big plans for the business, which he took over from his parents earlier this year. 'Currently, 80% of the products we sell are prepared in-house. I want to bring that percentage up to 95%,' Bas shares enthusiastically. 'And like in a fishmonger's shop, I want people to be able to have a bite right here in the shop, such as a serving of cold cuts, or a weekly dish that people return for every week.' Another item on his wish list is a beautiful aging chamber to age his meats. 'But all in due course; it's not called a five-year plan for nothing.'