Are you already thinking about organising your next Christmas party? Good – as they say, the early bird gets the worm! We've compiled a list of 3 cool Christmas party concepts for you to mull over.
1.Do-it-yourself Christmas hamper market
Christmas hampers are an indelible part of the holidays. However, it is always a challenge to make sure your hampers are something worthwhile that your employees won't simply stash in the basement never to be seen again. Have you ever considered organising a DIY Christmas hamper market? This phenomenon has been gaining traction over recent years: a space filled with stalls containing all sorts of products, allowing employees to compile their own Christmas hampers. Moreover, these markets make for great places to interact with one another and toast the year that has almost come to an end. Win-win!

2.Winter barbecue
One of the most important elements of a successful Christmas party is and always will be good food. Are you looking for a new interpretation of your company Christmas dinner? How about a winter barbecue? This trend has been spreading like wildfire! With our cool BBQ concept, Trial by Fire, featuring (organic) meat sourced from our local butcher shop, Dorresteyn, you are guaranteed a delicious Christmas dinner, with a glass of mulled wine in hand and a crackling fire in the background.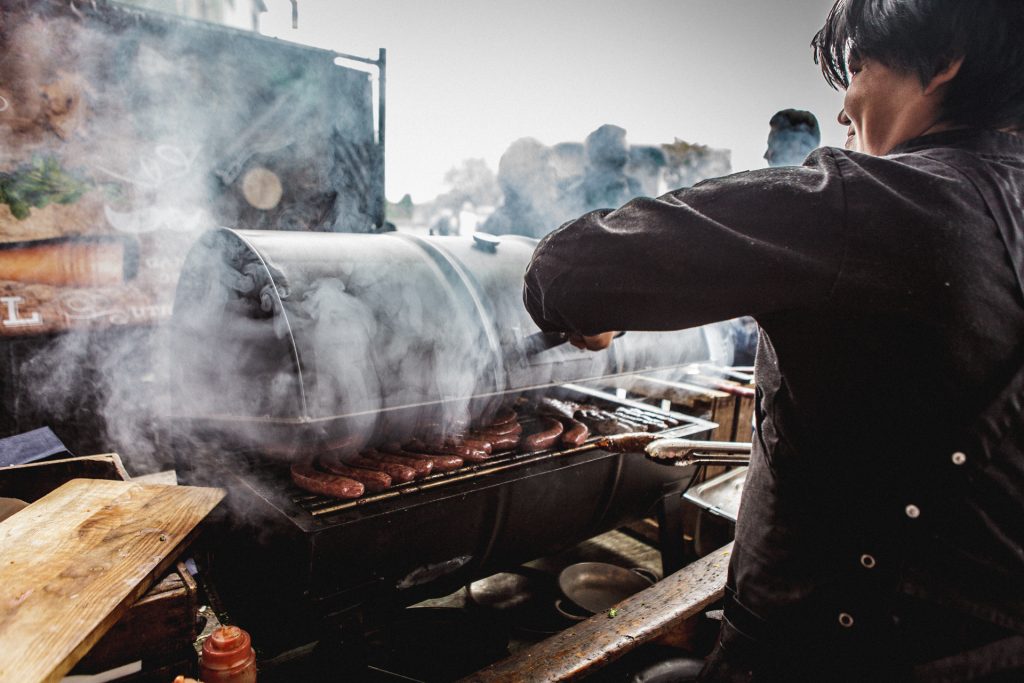 3.Charles Dickens Christmas
Would you prefer a Christmas party that is filled to the brim with Christmas cheer? How about our Charles Dickens Christmas, constructed by Jan Verhuur? Sparkling glasses, comfortable leather Chesterfield sofas, bright red poinsettias, a richly decorated Christmas tree, and snow lining the windowsills. After dinner, the doors to the adjacent space will open, which will be decked out as a winter wonderland featuring an ice skating rink and a stand with traditional Dutch ice skating snacks and drinks. Could it get any cooler?!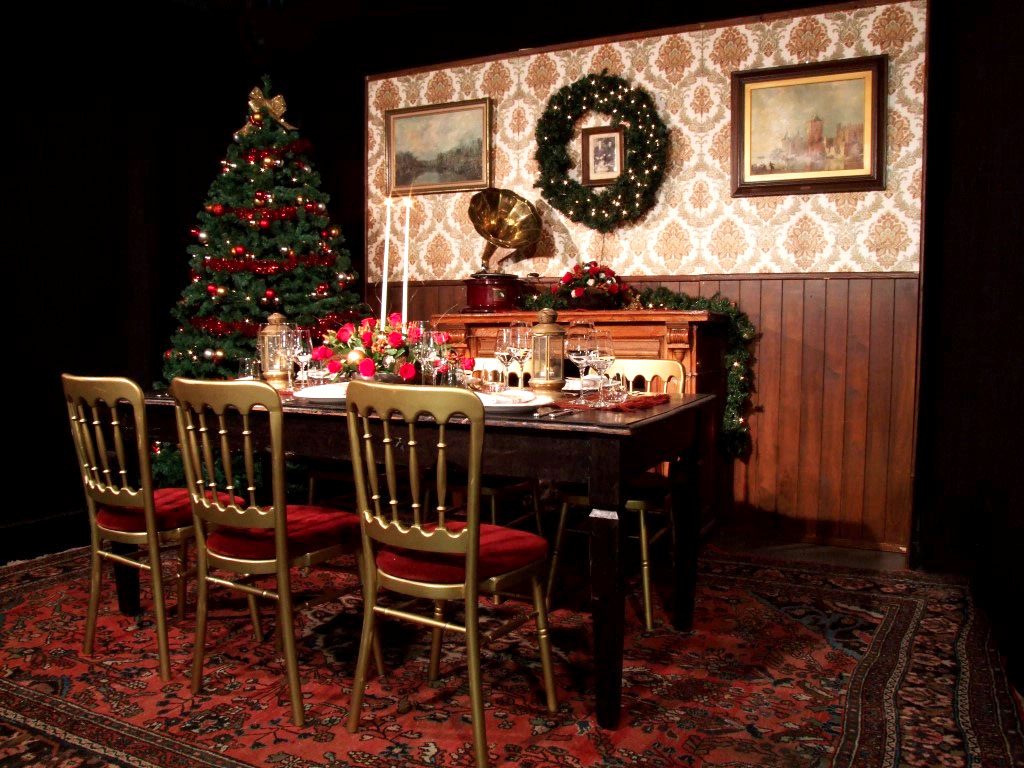 DeFabrique has many characteristic spaces that are perfect for throwing a surprising Christmas party. If you are curious about the possibilities, you can go here to schedule a site visit.