Are you fed up with traditional Dutch snacks like 'bitterballen' and standard sandwiches? Be seduced by one of these five cool catering concepts instead!
A characteristic venue like DeFabrique deserves unique catering presentation to match. 'Back in the day, delicious meals were prepared for the factory workers here at the mixed feed factory, and to this day, we continue to serve our guests high-quality, familiar dishes,' says Food Manager Joep Lubberdink. 'Here are just a few great examples.'
---
Stainless steel nails skewering a classic mozzarella caprese salad: a cherry tomato, a miniature ball of mozzarella marinated in balsamic vinegar, and a basil leaf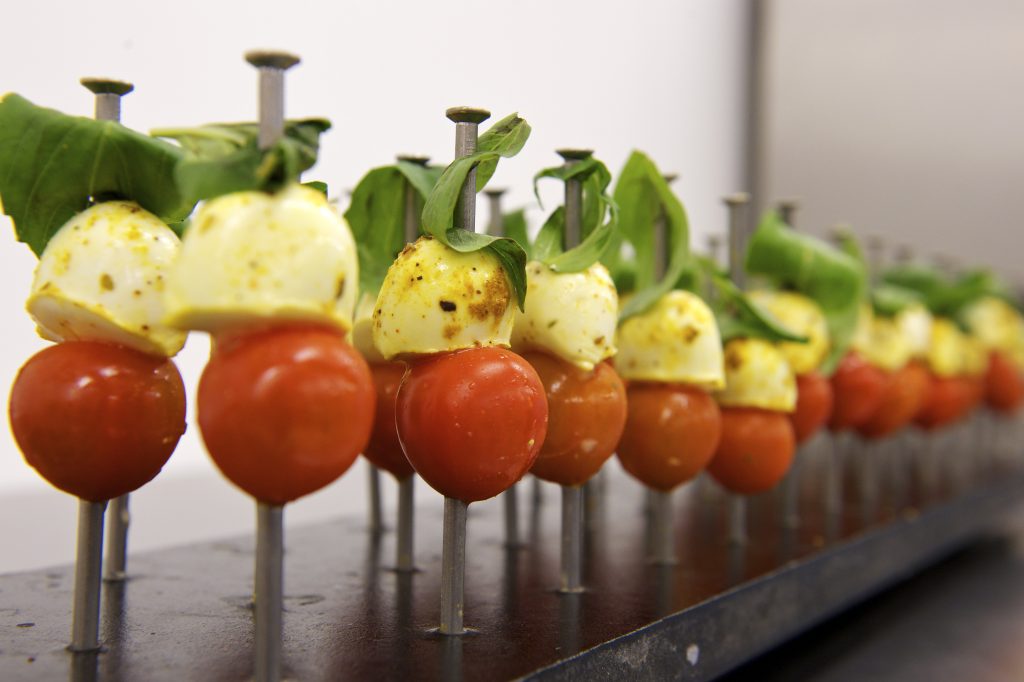 ---
Test tubes filled with gazpacho, served in matching test tube racks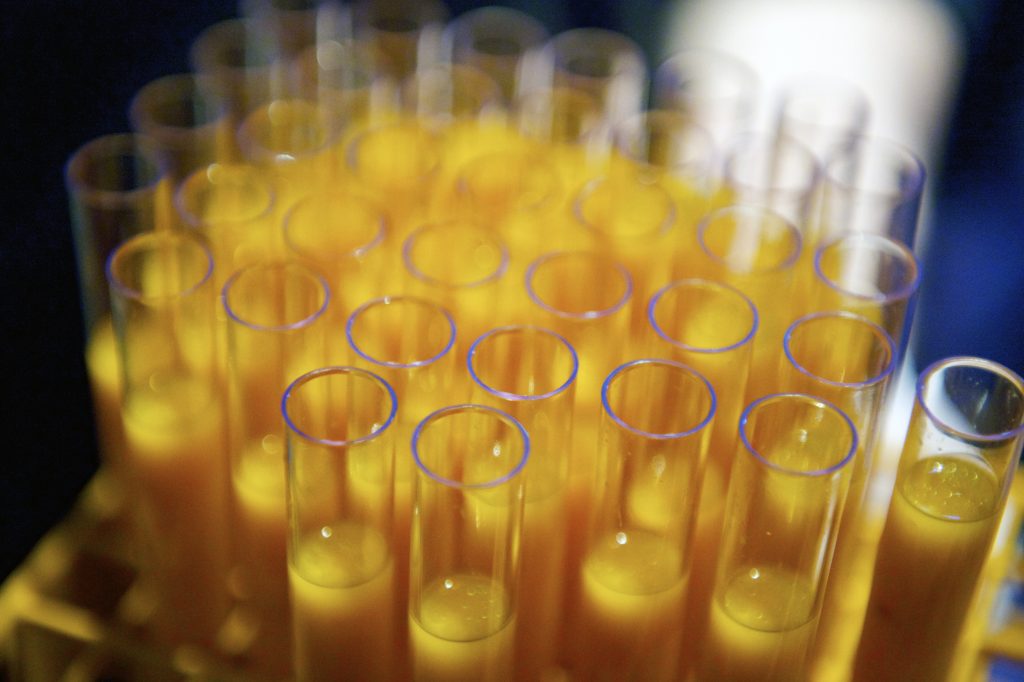 ---
Cream cheese injected into Spanish tostados live, using a caulking gun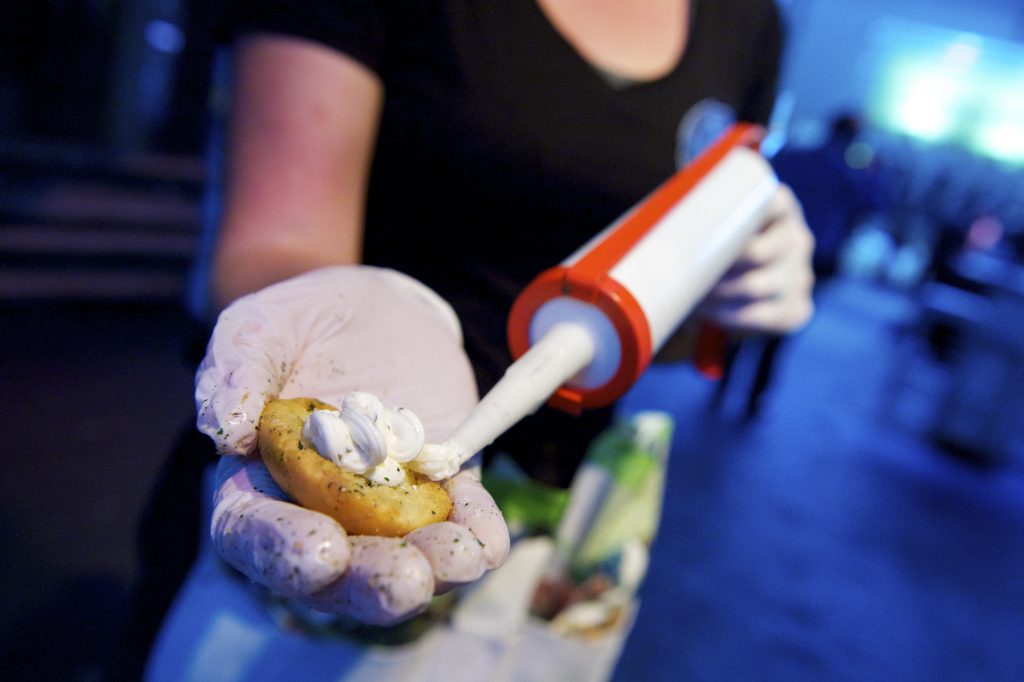 ---
Compile your own UTD Mixed Feed muesli featuring delicious nuts, grains, and dried fruit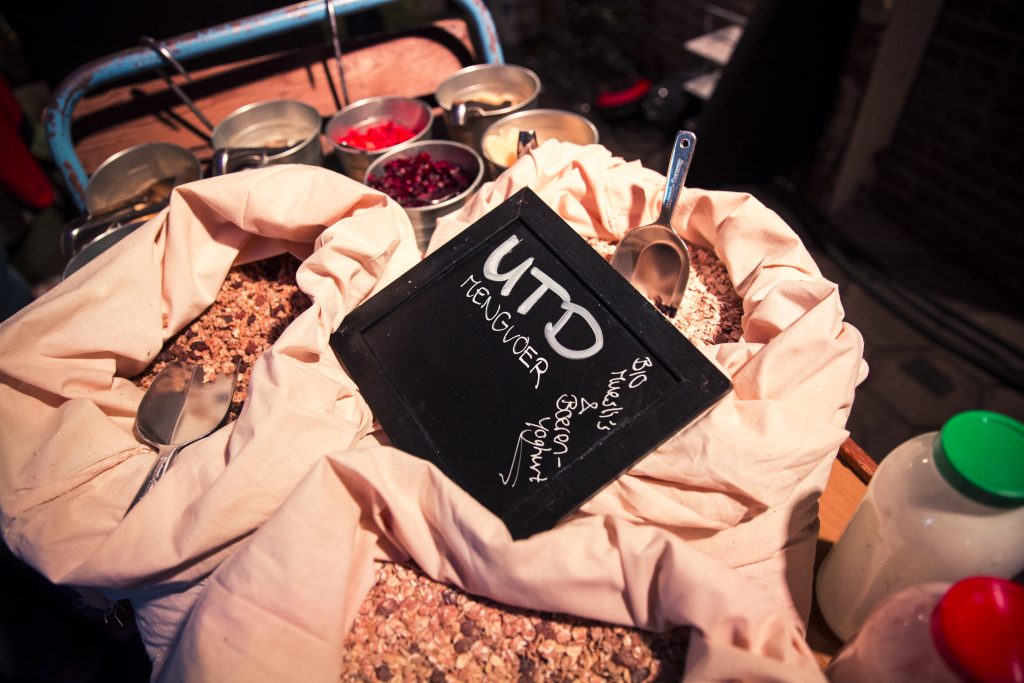 ---
Grandmother's apple pie with strained yoghurt mousse and fresh lime, served in individual jars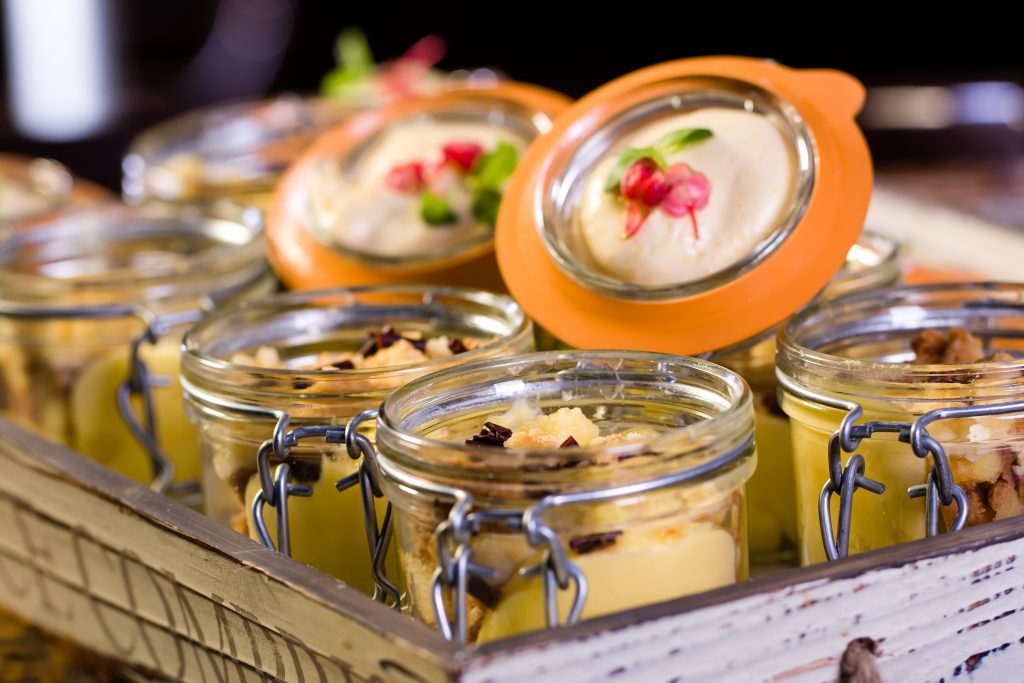 ---
Test our new food concepts!
We frequently organise tasting sessions featuring our latest food concepts. If you would like to be invited, let us know – we would love to have you!
"*" indicates required fields