The international sustainability label Green Key has awarded DeFabrique with gold. Every two years, our event location is visited by inspectors who determine how sustainable the company is. Saving energy and water, recycling, environmentally friendly cleaning and choices regarding organic food are on the checklist, among other things. Always a good benchmark to see where we stand in making our company more sustainable.
ABOUT GREEN KEY
This is the quality label for companies in the tourism and leisure sector that are verifiably concerned with sustainability and go beyond legislation and regulations. The quality mark shows that companies do everything they can to save the environment, without sacrificing comfort and quality. DeFabrique meets operational standards to achieve Green Key.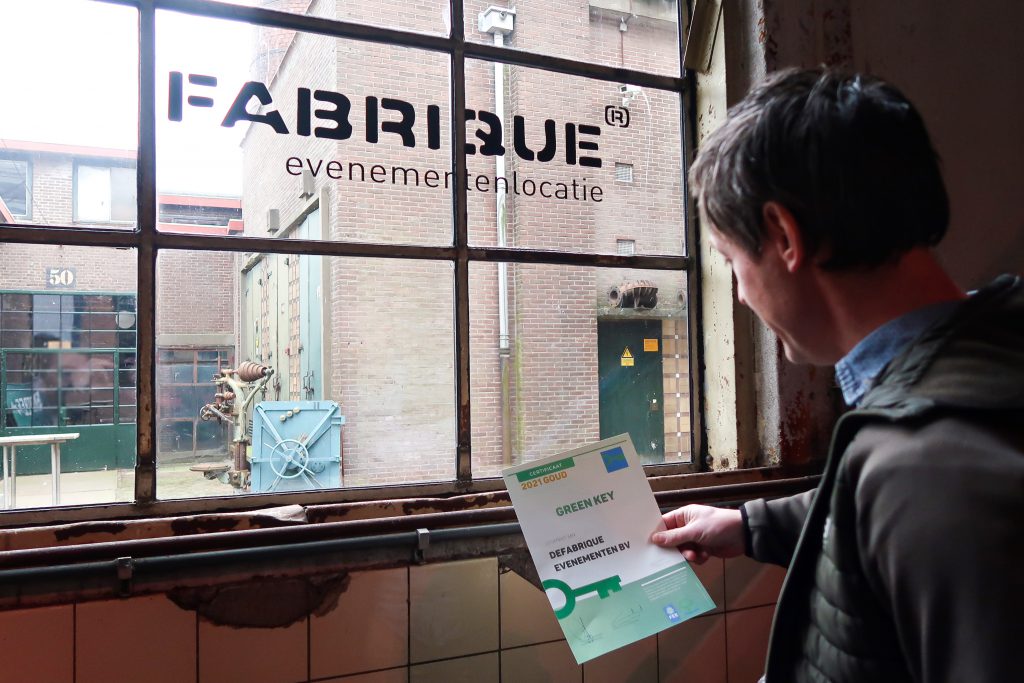 GREENER FUTURE
Project manager Martin says: "Repurposing industrial heritage and restoring used materials is the most sustainable choice we have ever made. We believe that sustainability is the only way to do business for next generations. It runs through all layers of our company. I always think the Green Key inspection is a good moment to see where we stand. What is going well and where can we improve?"
SUSTAINALBE BUSINESS
In recent years, DeFabrique has already invested in green energy by installing 334 solar panels, food miles are limited by working with local suppliers, Roze Bunker syrups replace our soft drinks and we promote tap water. Martin: "We also invest in our future, for example by collaborating with schools and offering internships. Last year we also invested a lot in LED lighting in collaboration with our audio visual partner Bijman. Almost all rooms are equipped with LED lighting from Robe. Together you go further! We continue to develop."
Curious about how we do business for the future?
Keep on reading:
---
Duurzaamheid bij DeFabrique