During the annual SundaySchool children's clothing fair guests were introduced to the bright and spatial character of the 'Stoomerij'. The newest addition of DeFabrique will officially open in april 2020. 
DeFabrique is expanding
CEO Sybren Ophof explains: "more than fifteen years ago we started transforming the old mixed feed factory into the event venue we know today. At this moment, there are eight locations that we are proud of. At the same time we notice a need for more space during events like SundaySchool, which are growing every year." This convinced Ophof to start clearing out the next building on the grounds. 
Creating a wow-factor
"A former depository is being transformed into a 'wow-location'. The first steps have been taken, and at this point we are busy fine tuning. The 400 m2 has a bright, fresh feel and a view on the canal."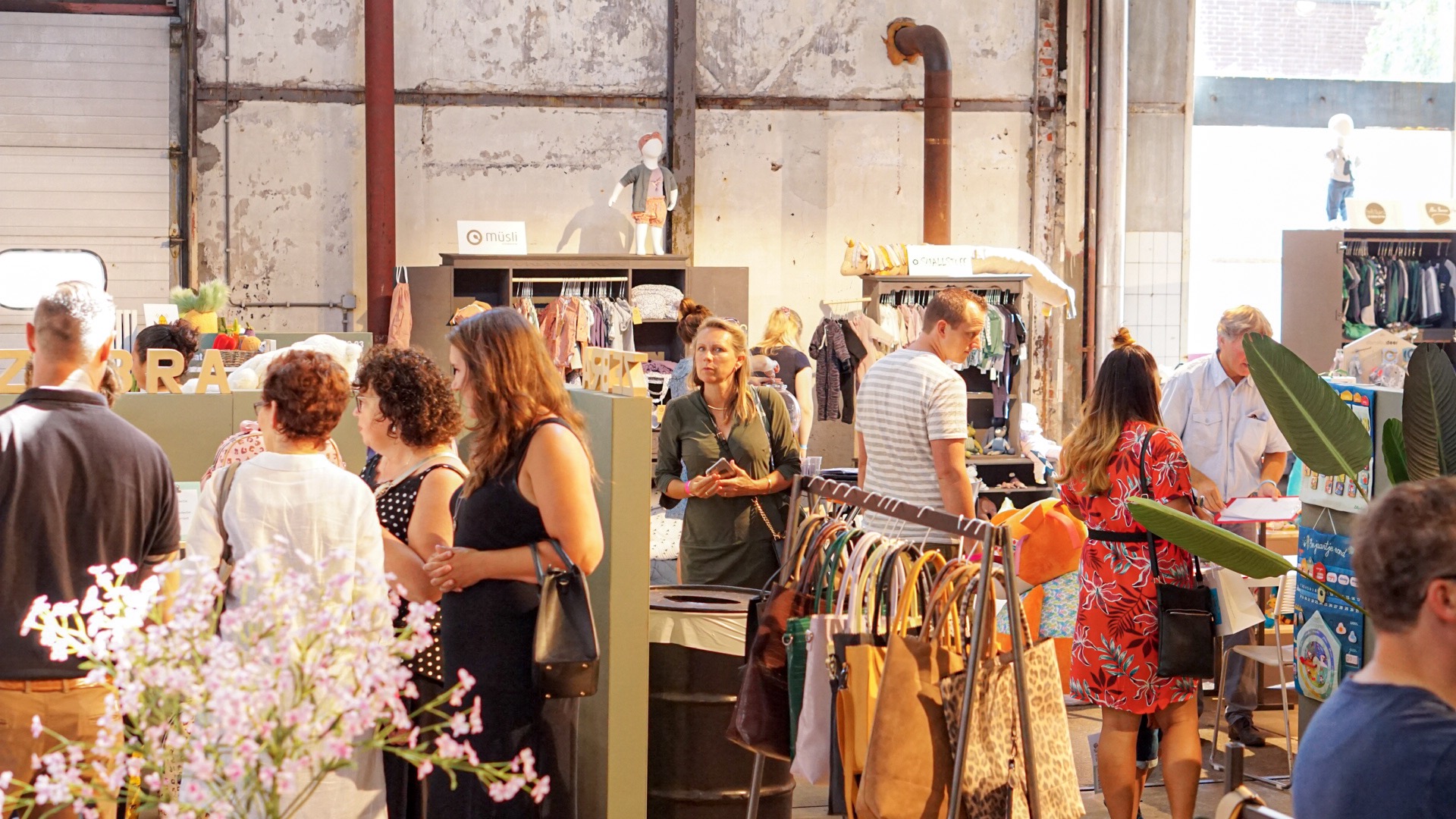 Stoomerij during SundaySchool
A walk through history 
This location tells an important part of our history. When the factory was still in use, steam engines would convert boiling water into up- and downward movements. This powered the wheels. This was the first time no animal or human was necessary to power the machines. Ophof: "We want visitors to experience what it was like to walk among the old steam engines by decorating the place with connecting rods and flywheels." 
Getting ready
"We've been experimenting with the available space. The next couple of months we will use customer feedback and input to get everything ready. We need to make sure the location can meet all our customers needs. The official opening is planned for january 2020. We are really looking forward to it!"