Did you know that apples consist of 90% juice? Three quarters of said juice end up in Schulp's juice bottles, without any additives; we have been serving them at events for over 10 years now. It's about time we introduced you to this local supplier in our Local tastes best series. We love honest, local products, especially those that reduce humanity's footprint.
The Schulp family's pear orchard and juicery in Breukelen is located a mere stone's throw away from DeFabrique. General manager Jan Hennipman started helping out when he was only ten, and then joined full-time after he completed his business administration degree. 'I am not a true family member, but I do feel like one,' Hennipman admits. He proudly gives us a tour, beginning with the obvious, the orchard.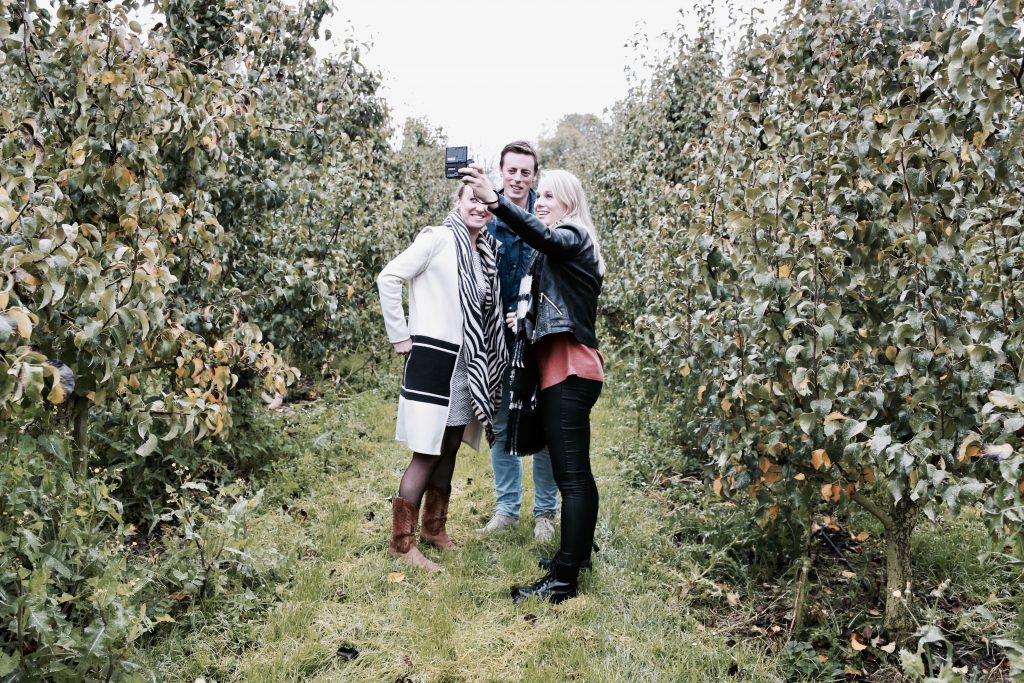 Crisis leads to innovation
The Schulp family have been growing fruit trees at their current location since 1861. A small pear orchard survives to this day; the orchard's pears are harvested in September. Some are shipped to supermarkets, and the rest are juiced. Because this orchard does not yield sufficient fruit to satisfy the high demand for fresh juices, Schulp also buys other fruit from local growers.
The juicery dates back to 1995 and is a result of the crisis in the 90s. 'There was no way to influence the prices of fruit at auction, which meant that you were never sure of earning your daily bread.' Grower Albert, a fifth-generation Schulp, no longer wanted to be dependent like this and decided to move on from growing fruit to processing it. A good move, as it turns out; the Schulp family is able to earn a very decent living these days and employs fifteen staff members in its juicery. In fact, the Stichtse Vecht association of entrepreneurs even awarded the Schulp family business an entrepreneurs' award back in September.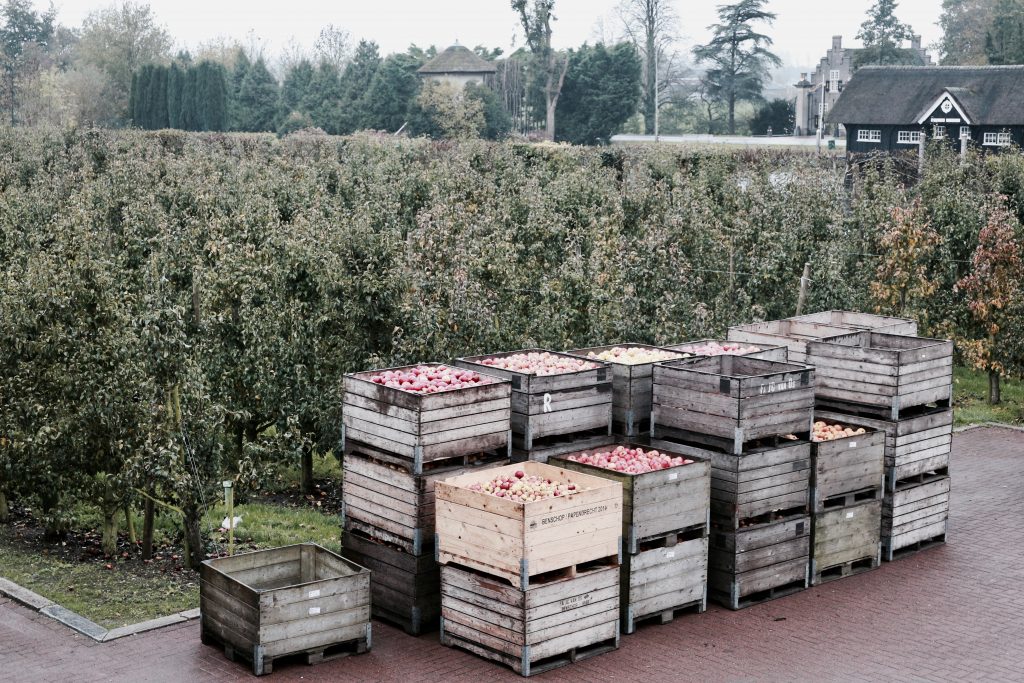 No factory
In spite of the shiny machines, conveyor belts, and the automated bottle gripper, Jan is very adamant about one thing: 'People sometimes call this a juice factory, but that is not true! We are a traditional juicery. We still utilise the expertise that is part of the traditional fruit growers' craft every day to create the best possible juice, taking into account modern regulations regarding hygiene and food safety, of course.'
No matter which of the many Schulp flavours you try, you will taste pure fruit juice. Schulp juices are made using only fruit, with no added sugar, colouring agents, aromatics, or flavourings. Moreover, the bottles can be kept for up to 2 years! How is that possible? 'We pasteurise our juices by heating them to 80 degrees Celsius and then bottling them in the glass bottles in such a way as to create a vacuum.'
View the production process:
Sustainable entrepreneurship
Albert Schulp already operated according to the principles of circular economy before the term was ever coined; the dried pulp leftover after juicing is sold to an organic farmer across the Vecht river who uses it as healthy feed for his cows.
Fighting waste starts during the juicing process itself; visually unappealing, rejected fruit is used, i.e. fruit that is too big, too small, or misshapen, and as a result, cannot be sold in supermarkets. 'One kilogram of apples or pears yields a good 0.75 litres of juice.'
Responding to trends
Albert Schulp successfully prepared his family business for the future. The field service employees not only sell the company's latest flavours with lots of enthusiasm, but also take stock of new possibilities. In 2014, a range of juices with functional health benefits was launched, the packaging of which received international recognition when it won a Gold Pentaward.
The company's range now includes over 20 flavours. Last year, Schulp introduced a red apple juice made using red-fleshed Red Love apples. Their newest addition is Apple & Blueberry. Which is Jan's favourite? 'My favourite is Apple-Raspberry, that one continues to surprise me.'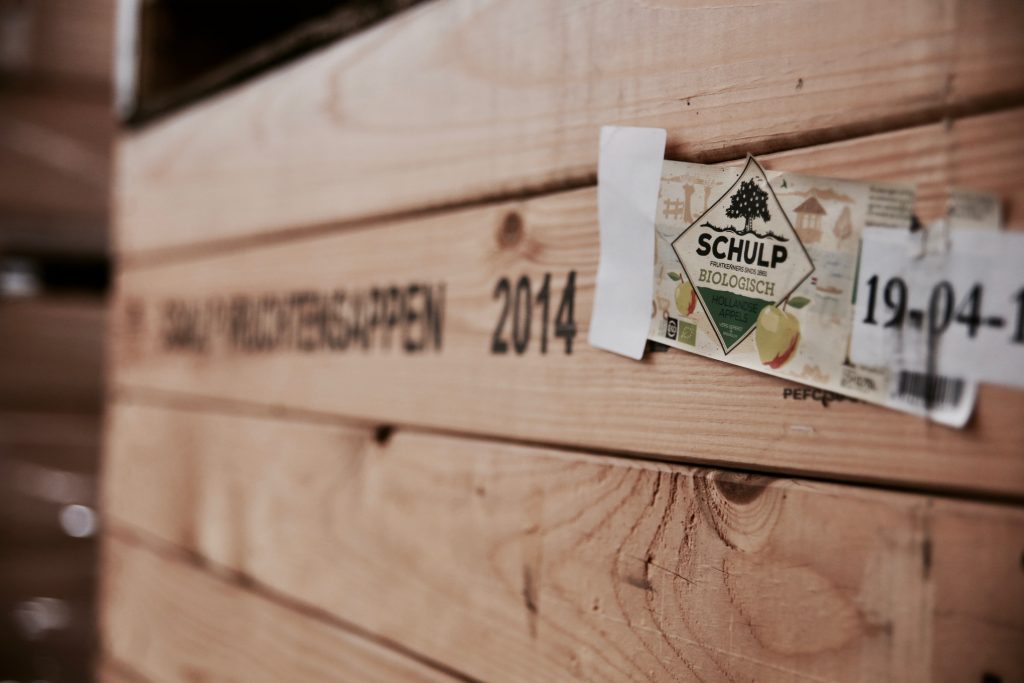 A responsible choice
Schulp keeps an eye on the market, but has no intention of growing exponentially. 'We have been approached by supermarkets, but we prefer to sell our juices via specialty shops and farm stores who are able to really tell our story.' DeFabrique, a fellow family business, identifies with this desire to grow organically. 'We aim for quality products, not to make a quick buck.'
Want to get to know more of our suppliers?
No problem! We love to tell you all about where we source our products; below are some more interviews with some of our local heroes.
---
ThijsTea
De Wit Farmer's Cheese
Dorresteyn Butcher Shop