Are you looking for a surprising theme for your company party? How about this – the Spanish club concept 'Elrow' was founded in Barcelona in 2010, is hugely popular in Ibiza, and is now steadily taking over the world. The key to a good Elrow party is colour, in everything. Here are our 5 tips for creating an Elrow-worthy visual spectacle:
1. Inflatables
Colourful, over-the top decorations are an absolute must for your Elrow party. Inflatables are Elrow's trademark and are sure to turn your party into even more of a blast. Cover the ceiling in inflatables that match your theme and prepare for a downpour of colourful balloons, crocodiles, flamingos, sharks, boats, and bananas. If you want to truly submerge your guests in the Elrow vibe, add some inflatables to the dance floor!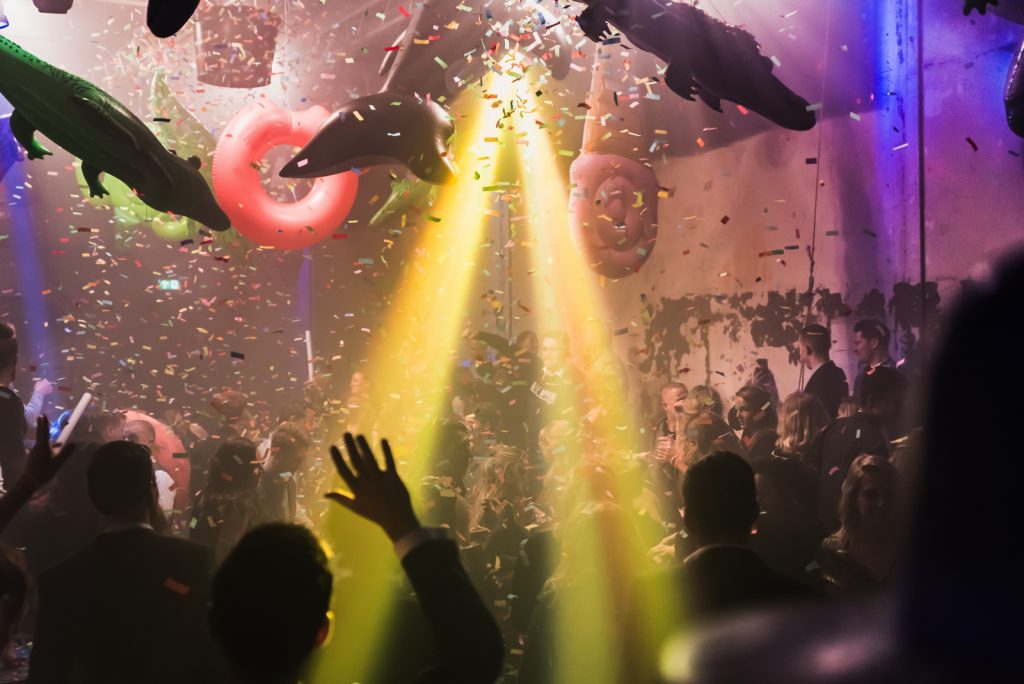 2. Glow in the dark
A great addition to the busy colour palette of an Elrow party is glow-in-the-dark. Everyone loves it! Hand out glow-in-the-dark bracelets or attributes during the party; these will make for a great effect while people are dancing. Use black light to create a magical, multi-coloured experience.
3. Performers
Commercial director Sybren Ophof recently wrote a blog post about the fact that entertainment at events should be more offbeat. He feels that people need to be taken out of their comfort zone in order to be truly inspired. The performers at Elrow represent one way to add an offbeat dimension to a party. People in dress-up gear meander through the crowds; stilt walkers, doctors, professors… They dance and cheer up the crowds. They surprise people, because they pop up unexpectedly. This is one of Elrow's strengths.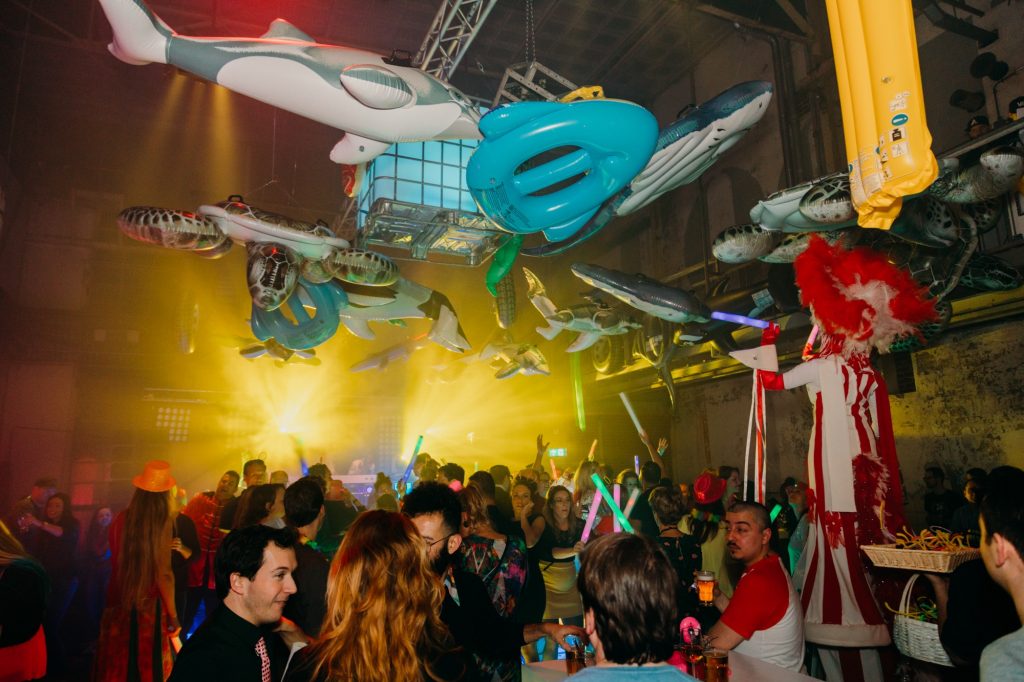 4. Confetti circus
A true Elrow party has to involve your guests leaving with their hair full of confetti! As the icing on top of the cake, shower your guests with thousands of bits of coloured paper to the beat of the music – there is no escaping this festive confetti shower!
5. Music
Music can truly make or break a party. Elrow parties are not just a feast for the eyes, but for the ears as well. The music has to line up with the crazy confetti circus going on at the same time. A dazzling DJ show by someone like White Vision rounds things out perfectly. Watch the video below to get an idea of what it would be like!