A sizeable proportion of our guests, namely 300 out of 1,200 total, used crutches, mobility scooters, special segways, and wheelchairs to move around DeFabrique on November 20th during the 18th edition of National MS Day. "We optimised our venue for this event and are very proud of the result," says commercial director Sybren Ophof.
Naturally, our former mixed feed factory was not set up for hosting guests with disabilities. "That is why MS Day is such a special event for us," Ophof explains. "We really paid attention to all of the little details to be able to provide our visitors with an optimal experience."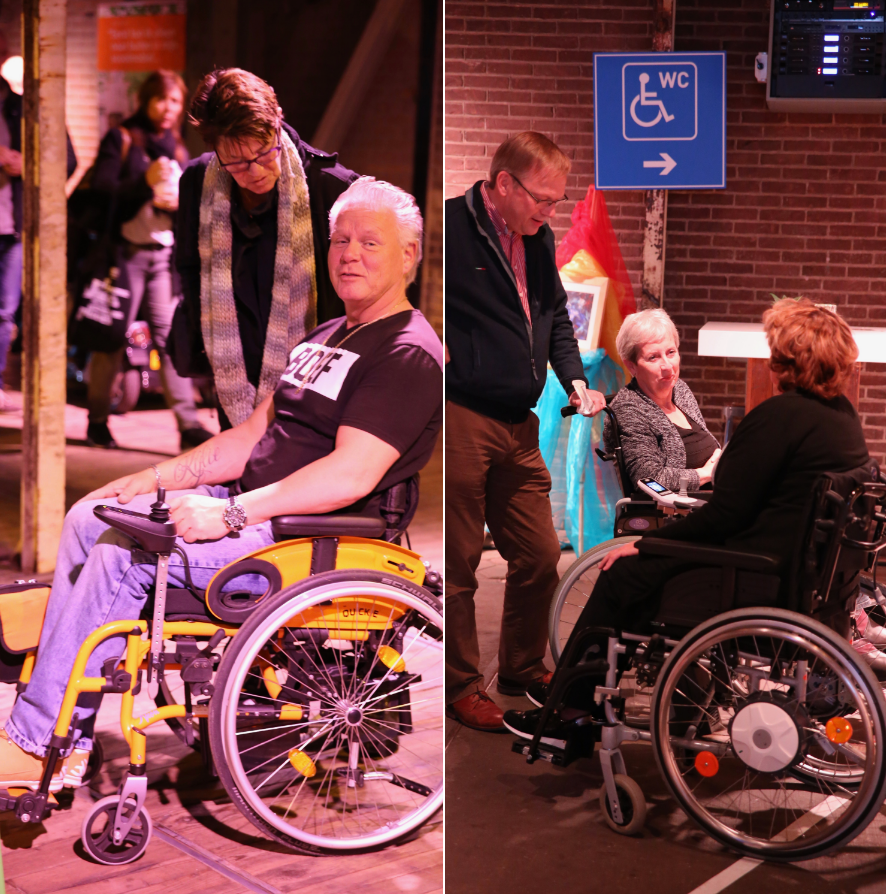 Wheelchair-proof venue
In close consultation with the Dutch MS Foundation, DeFabrique equipped all of its toilets with strips, making entry easier for people with disabilities. We also leased an additional disabled toilet. 100 parking places right in front of the venue and clearly marked out wheelchair sections in the various spaces ensured that our guests with disabilities could rest assured that there would be a place for them. Moreover, we re-considered the width of the doorways throughout the entire venue to make sure that two wheelchair users would be able to pass through simultaneously. Moreover, the tables only ever featured three chairs maximum, to ensure that there would always be plenty of room for a wheelchair user to pull up their chair.
"It is always a challenge to ensure that so many people using mobility aids can navigate a building without any issues, but thankfully, DeFabrique has plenty of space and facilities to make it happen."
Quality of life
This year's biggest MS-related event in the Benelux area featured on topics such as stem cell therapy, progressive MS, the impact of bowel function on MS, cognition, new treatments/developments, and quality of life. Ophof is happy to be able to connect the theme of 'quality of life' to the DeFabrique events venue. "We hope that by overcoming this logistical challenge, we were able to increase our guests' comfort and safety levels sufficiently for them to experience a wonderful, unencumbered day."